With several non-stop flights from both Canada and the US, Turks & Caicos has been a popular destination for some time.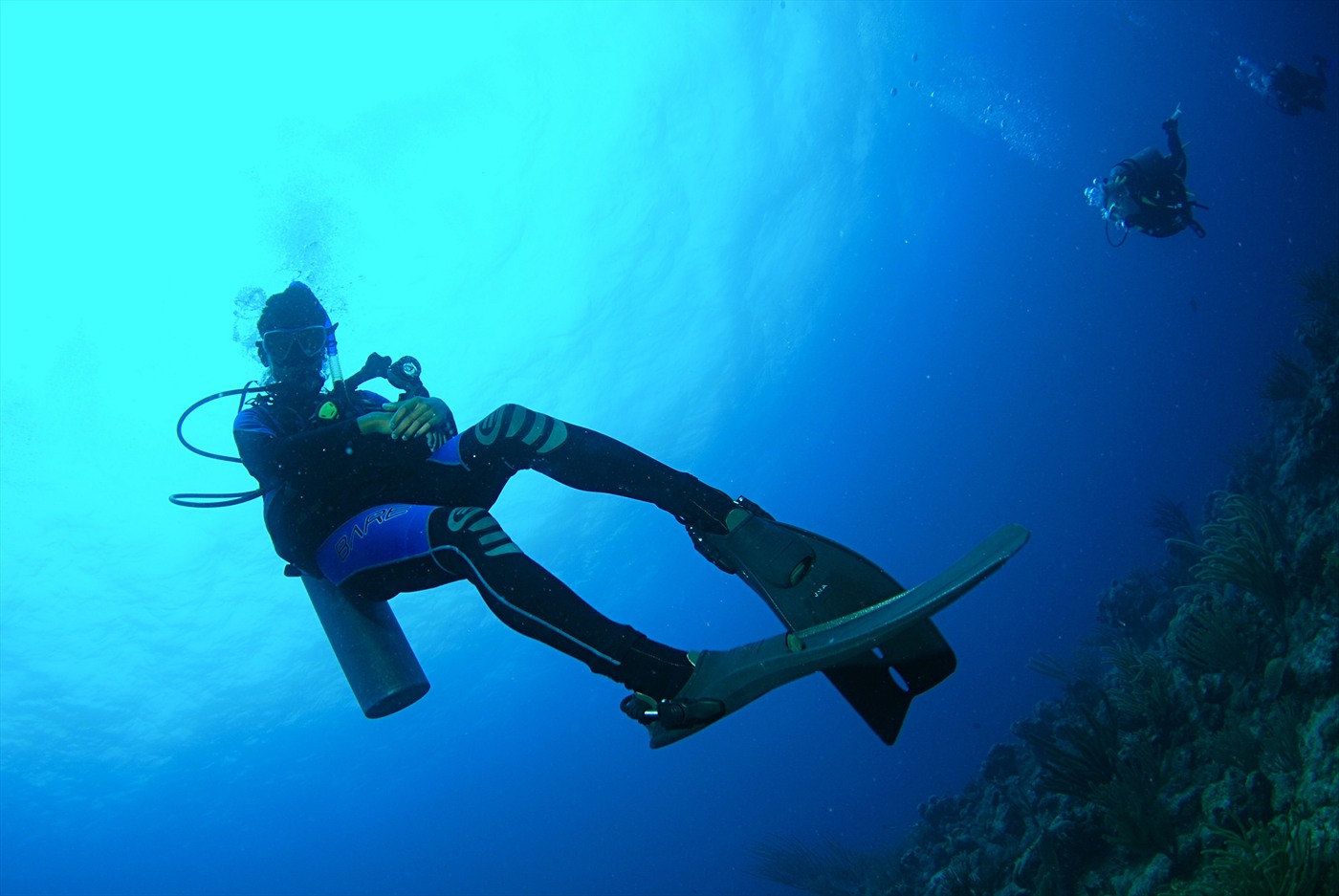 With idyllic beaches, friendly locals and unbelievable scuba diving, these sunny islands deserve their reputation.
Just southeast of the Bahamas, Turks & Caicos is home to a range of dive sites. Here you can find a healthy barrier reef, dramatic drop-offs and a plethora of marine life. On many dives, you'll slowly drift past coral walls or investigate soft corals for macro critters.
Of course, the location of these islands lends itself to big marine life, too. With the deep Turks Island Passage nearby, hammerheads and eagle rays appear from time to time.
Most dive sites in Turks & Caicos are protected from currents and boast the clearest, blue water. In addition, many of the islands are uninhabited, making liveaboards the best way to see the most dive sites during your vacation.
Whether you've already booked your tickets, or you need a little more help choosing your next scuba diving destination, check out these fun facts about Turks & Caicos.
Interesting Facts About Turks & Caicos
Turks & Caicos is home to approximately 40 islands and has a total land area of just 948 square miles. However, only 8 of these islands are inhabited.
Turks & Caicos is made up of two separate groups of islands, as you might guess from the name. The Turks IslandPassage separates the Caicos Islands from the Turks Islands. This body of water is more than 7,200 feet deep and is one of the many reasons diving Turks & Caicos is so great.
These islands have a long history with multiple ruling bodies. In the 16th to 18th centuries, Spain, France and Great Britain all controlled Turks & Caicos. Finally, in 1973, the islands became a British overseas territory, making Queen Elizabeth II the chief of state. However, the Queen actually appoints a governor who rules following the advice of the Foreign Office. Although, you might be interested to know that Canadian Prime Minister Robert Borden suggested that Canada acquire Turks & Caicos in 1917. This idea was shot down by British Prime Minister David Lloyd George, but Turks & Caicos has considered joining Canada on three other occasions, in 1974, 2004 and 2014.
Like other islands in the region, Turks & Caicos has a history of piracy. The famous pirate known as Calico Jack Rackham used the area to hideout. His pirate lady, Anne Bonny, was also known to live on Pirate Cay Island.
Turks & Caicos is especially proud of its connection to water. In fact, two of the three items found on the flag come from the ocean: a conch shell and a spiny lobster. However, at one time, the Turks & Caicos flag actually depicted an igloo. This came about from a misunderstanding. A flag maker in England mistook the islands' salt mounds for igloos and added the symbol to the design. Although it would have been appropriate to redesign the flag, this design was actually used for 100 years.
Divers will be especially happy to learn that Turks & Caicos is home to the third largest barrier reef system in the world. Of course, this system hosts some of the world's best dive sites.
The waters surrounding Turks & Caicos hold the record for the oldest excavated European shipwreck in the Northern Hemisphere. Archaeologists believe the wreck dates to 1513, and while it was initially thought to be Christopher Columbus's Pinta, that was an incorrect assumption. Today, the Molasses Reef Wreck remains unidentified, but artifacts from the ship can be seen at the National Museum on Grand Turk.
Every year from January to April, humpback whales migrate past Turks & Caicos on their way from Canada's Bay of Fundy to the Silver Bank near the Dominican Republic.
Turks & Caicos is home to 230 miles of pristine, white sand beach. Plus, the water temperature is perfect for swimming (or diving sans wetsuit). In the summer, temperatures range from 82 to 84 degrees and around 76 degrees in the winter.
These islands claim to be home to the widest blue hole in the world. While many believe the Great Blue Hole of Belize is the largest on the planet, it's only half the width of the Middle Caicos Ocean Hole.
Want to dive into Turks & Caicos? Click here to read more about this gorgeous island.
If this Atlantic paradise sounds right for you, book a Turks & Caicos liveaboard to experience the "eat, sleep, dive" vacation of your dreams. We have two great options for this diving wonderland.
For any further details or inquiries about land-based diving, don't hesitate to contact us.