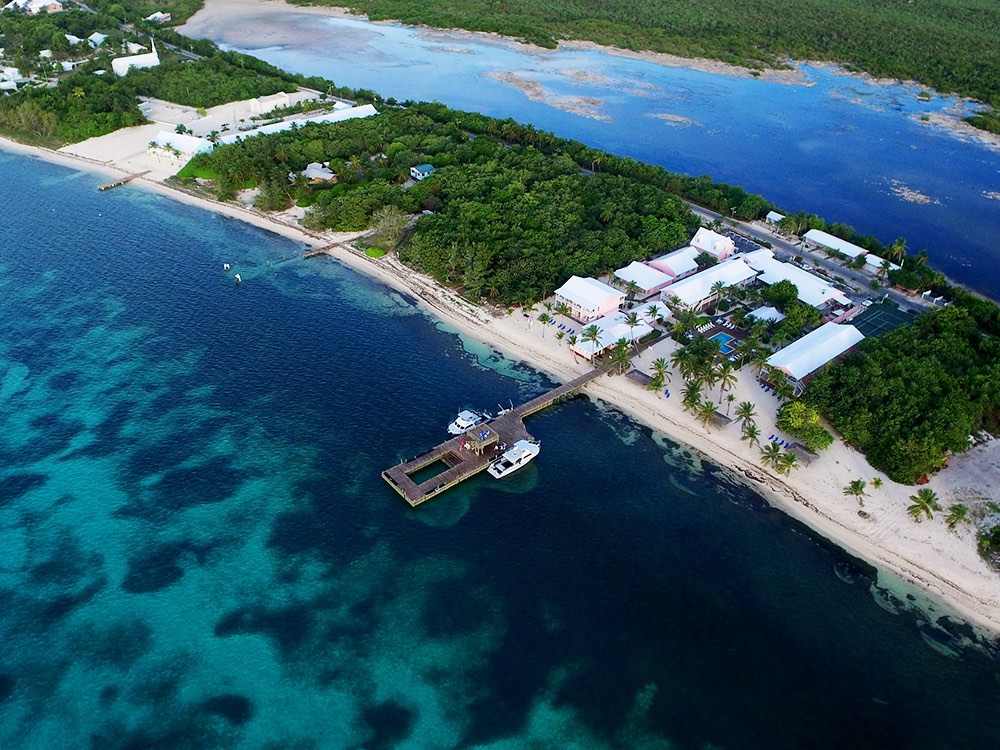 From pristine beaches to friendly stingrays, the Cayman Islands are the perfect mix of Caribbean culture and great diving. Hold onto your rum, it's time to explore these sunny isles. 
The largest of the three Caymans is Grand Cayman. This is where you'll find the most tourism, but that means there's plenty to do in non-diving hours. You'll be able to enjoy everything from eating delicious food to shopping in colorful markets and even taking tours around the island's landmarks. Whether you want to be in the thick of the action or prefer a bit of peace and quiet, Grand Cayman is big enough to accommodate every desire. If this is your first time in the Cayman Islands, Grand Cayman makes the perfect introduction. 
On the other hand, Cayman Brac is best for outdoorsy and adventurous souls. If limestone cliffs, deep bat caves, kayaking and other similar activities appeal to you, choose the second largest island in the Caymans as your base. It's also a great island for those wanting more peace and quiet than Grand Cayman.  
Finally, Little Cayman is the third and smallest of the islands. This tiny piece of paradise has a low key atmosphere and is ideal for bird watching, relaxing and reading. If you yearn for island life, Little Cayman is the best choice for you. 
Haven't booked your ticket yet? Here are some interesting facts about the Cayman Islands to further whet your wanderlust.  
Interesting Facts
Although its name would suggest otherwise, Seven Mile Beach is only 5.5 miles in length. Picture white, sugar sand meets tropical aqua-blue of the ocean and deep blue sky, free of clouds. Seven Mile Beach is the most popular sunning spot in the Caymans with a water temperature of about 80 ¡F (27 ¡C) during the winter months. 

 

Did you know Hell is actually located on Grand Cayman? No, we aren't talking about the afterlife. In this case, Hell is a field full of short limestone formations that are black in color. Some locals believed that biblical Hell must look similar and decided the name was appropriate. Today, it's a popular tourist attraction with viewing platforms set up for seeing the formations without walking among them.

 

Introduced in 1957, the Cayman Islands are the birthplace of recreational scuba diving. 

 

There happen to be 365 dive sites around the Cayman Islands – one for each day of the year.

 

Pirates' Week is everyone's favorite event on the islands. It's celebrated in November each year (Nov. 9-13 in 2017) and features fishing tournaments, parades and even a reenactment of a pirate invasion!

 

There's actually a 4th Cayman Island (sort of), often referred to as the Û÷Lost Island.' This land mass doesn't actually break the surface, but takes the form of a coral bank the remains at 90 to 100 meters. However, few have ever dived this 12-Mile Bank due to its depth and distance from the other islands. 

 

The north wall of Grand Cayman plunges to 1800 metres/6000 feet. The top portion of the wall offers great scuba opportunities with plenty of turtle and eagle ray interactions.

 

Its often claimed that the Kittiwake wreck is the most photographed dive site in the world. This may be questionable, but the 6-year-old artificial reef is a wonder to explore both inside and out.

 

Under Cayman law, no fishing and touching or taking of anything is allowed in the Marine Park that the USS Kittiwake wreck is located in. An exception is made for culling lion fish, an invasive species to Cayman waters. Ever had lion fish cakes? Yum yum! Do your part to help the environment by making sure you order a lion fish dish on your travels to the Caymans.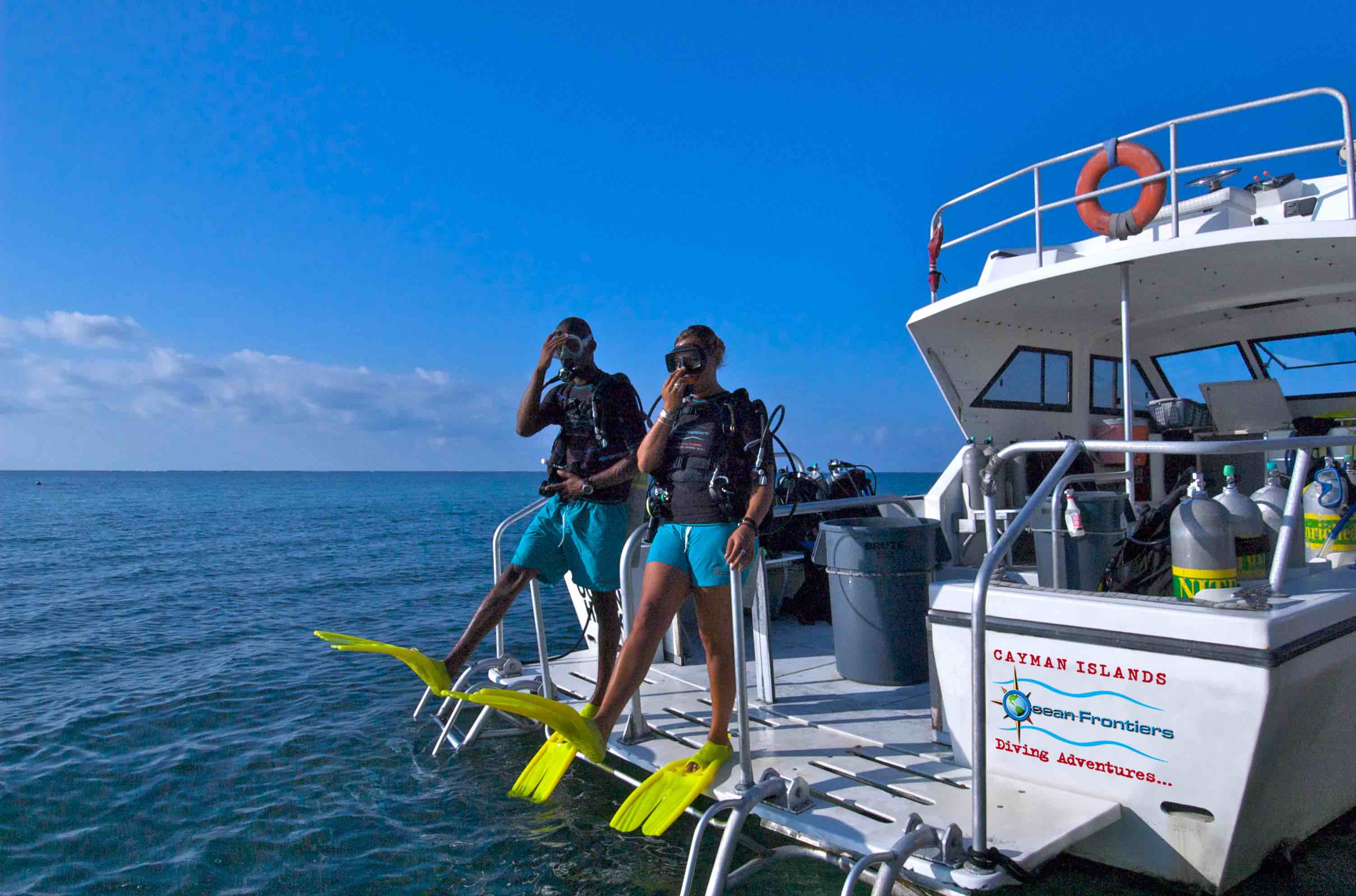 Ready to dive in? Click here to read more about scuba diving in the Cayman Islands. 
If this Caribbean country sounds like your kind of paradise, book a liveaboard to experience all the best dive sites in a single trip. Check out our great options for the "eat, sleep, dive" vacation of your dreams.   
On the other hand, there are plenty of luxurious resorts for those traveling with non-diving partners or those who prefer a bit of downtime between dives. Below you'll find our favorite resorts with full diving facilities. 
Want to dive all the best spots in the Cayman Islands while enjoying a fun holiday with other divers?  Join one of our fantastic group trips!