Nothing highlights the beauty of a shore dive quite like the sense of freedom it inspires. If you love the idea of racking up some truly phenomenal underwater experiences – wherever and whenever the mood strikes – you'll love this selection of the world's best shore diving choices.
What makes a good shore diving destination? Just imagine a place where the weather is fine, the water is calm and crystal-clear, and the house or fringing reef is so close you can literally swim right to it!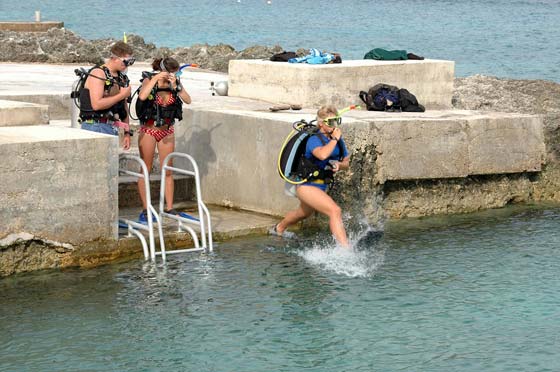 Think Bonaire for the Very Best Shore Diving
As a scuba enthusiast, you can't think shore diving without thinking Bonaire. Dubbed "the shore diving capital of the world" for a very good reason, Bonaire is fringed by a pristine coral reef that's been protected as a national marine park since 1979.
Divers of all levels appreciate Bonaire's warm, arid climate and outstanding visibility. But with more than eighty official dive sites – four to five dozen of which are accessible from shore – part of the island's allure lies in its innovative "drive-through" tank filling stations, and vehicle rentals made easy.
Whether you want to check out the 235-foot wreck known as the Hilma Hooker – or hover effortlessly in the company of parrotfish and rock beauties – all you have to do is gas up, gear up, and pull up at any of Bonaire's yellow dive site markers.
Shore Diving Destinations Around the Globe
Beyond Bonaire, glorious opportunities for shore diving abound in virtually every corner of the world! Here's a handful of destinations that won't steer you wrong when you yearn to escape the restrictions of a dive boat agenda: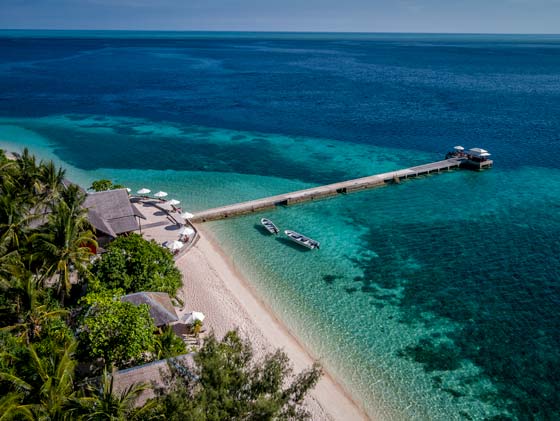 Grand Cayman
Grand Cayman's abundance of easy to enter and exit dive-site gems boast incredible visibility that often exceeds 100 feet. In fact, with so many of the island's 364 sites accessible directly from shore, exquisite reefs, wrecks, and walls are at everyone's disposal.
Curacao
Curacao's southwestern coastline offers sandy beaches, calm, azure waters, and a thriving reef that drops off close to shore. Almost half of the island's seventy, well-marked sites are suitable for shore diving, with treasures ranging from blue chromis damselfish to gorgeous gorgonians.
Indonesia
Discover Indonesia's vast network of shore dives from outstanding accommodation bases like Wakatobi, Misool, and Lembeh Resorts. Whether your vacation vision includes drifting over a world-class house reef, or magical muck diving with macro camera in-hand, Indonesia offers unlimited variety.
Fiji
Fiji is home to a thousand species of fish and some of the most colourful soft corals in the world. While diving all 300 islands might not be practical, the terrain diversity offered by Paradise Taveuni Resort's house reef means you won't have to go far to find multi-hued formations and a wealth of marine life.
Hawaii
Both Oahu and Maui offer spectacular shore diving possibilities for those longing to investigate Hawaii's lava-based seascape. Just don't be surprised if your exploration of coral gardens and craggy peninsulas brings you mask-to-beak with the much loved – and highly protected – "Honu", or green sea turtle.