Love is in the air, but the most romantic weddings are in the water! Thinking about tying the knot garbed in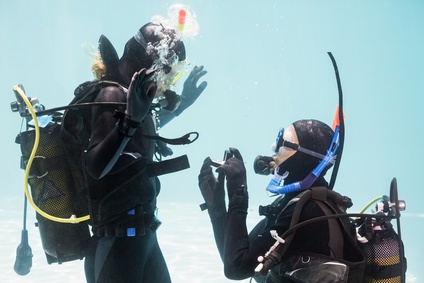 scuba gear and fins? Here's a rundown of the dreamiest destinations for getting married underwater. Because there's nothing more memorable than a ceremony that plunges straight into the honeymoon, the moment you've said, "I do!"
St. Lucia
St. Lucia is a nation built on the concept of togetherness. So it's hardly surprising that roughly one in eight couples visiting here have marriage on their minds. Warm, clear waters and spectacular reefs provide the perfect backdrop for your wedding beneath the waves. Afterwards, you can hike the Piton Mountains, explore the world's only "drive-in volcano", or shop for wedding gifts at the incomparable Castries open-air market.
Fiji
If you've fantasized about getting married where palm trees sway and frangipani flowers scent the air, Fiji is the destination for you! Exchange your vows, then swim off into the sunset together as you explore the soft coral capital of the world's incredible diversity. From amazing pelagics to unspoiled jungles, land-based resorts and liveaboard options let you and your loved one experience the best of Fiji's multiple islands.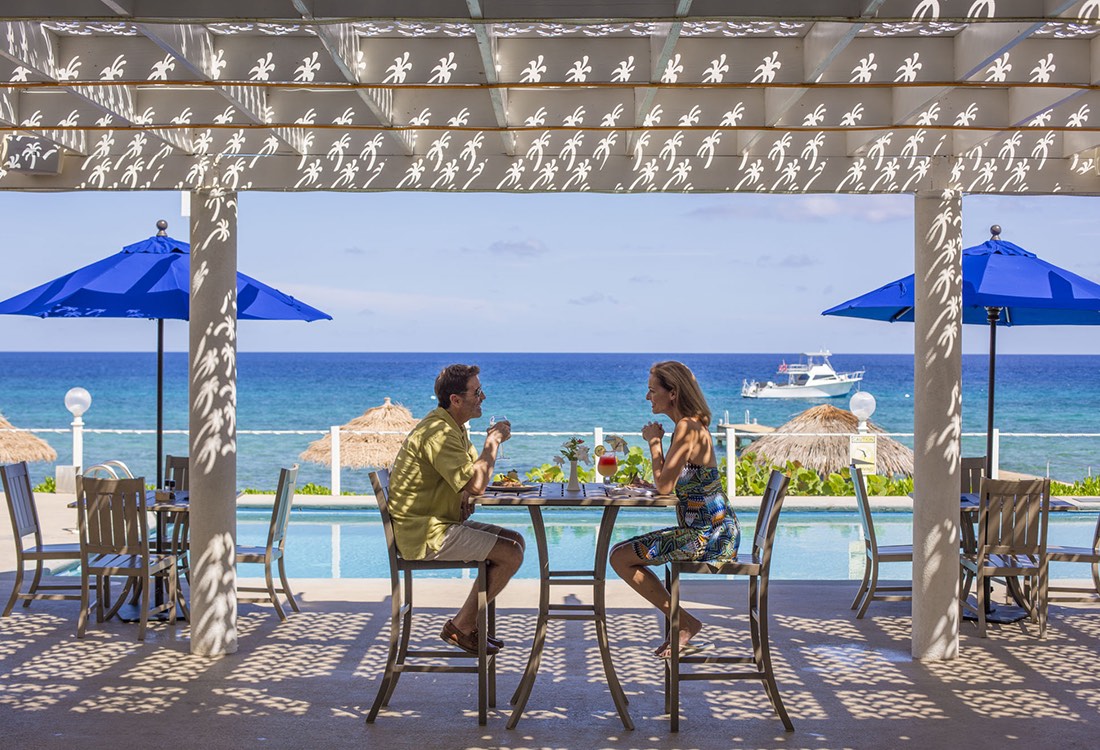 Cayman Islands
Blessed with sunshine most of the year, any day is a great day to get married underwater in the Cayman Islands.And as one of the few places in the Caribbean that caters to same-day weddings, there's virtually no reason to wait! Mingle with the islands' turtles and stingrays, or hunt for wedding booty at dozens of wreck sites. Then find a quiet corner on a white-sand beach, and string up your hammock for two.
Indonesia
Some of the most breathtaking underwater weddings happen in Indonesia. Whether you want to blow bubble-kisses in Bali, or link hearts in Lombok, there are endless aquatic vistas to choose from. Take that selfie as you kiss the bride, then get ready to turn your camera on a vast collection of rare and unusual marine life. Share a drift or muck dive experience before you investigate Indonesia's temples, waterfalls, and hand-crafted artifacts.
Turks & Caicos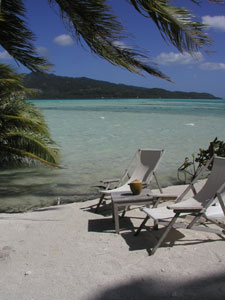 There's no wedding like a Turks & Caicos wedding! Pristine beaches, starlit nights, and sparkling turquoisewaters complement one of the most extensive coral reef systems in the world. Excellent visibility and easy dive conditions make any of the 40 islands and cays here ideal for a translucent underwater celebration. And with accommodation ranging from magnificent, private villas to luxury hotels, your honeymoon is guaranteed to be as exclusive as your wedding.
Tahiti
Is there anything more romantic than getting married underwater in an exotic locale like Tahiti? As one of a handful of tropical islands in the French Polynesian chain, you can choose from the teeming sea life and pink sand beaches of Tikehau, or the volcanic peaks and aquamarine lagoons of Bora Bora for your honeymoon retreat. Dolphins, sharks, and manta rays abound in Rangiroa's crystal lagoon. And there's no shortage of idyllic overwater bungalows here to make your wedding package complete.