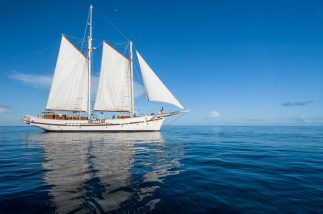 Every diver knows that Indonesia boasts some of the best diving on the planet. It is the epicenter of coral and fish life biodiversity. Due to its vast area there are only a handful of resorts (mostly around Manado and Lembeh Strait, and a few in Raja Ampat). It is truly a liveaboard destination and there are more than 50 Indonesia liveaboards waiting to whisk you away to the country's best dive regions.
Use this handy guide to get an overview of the different routes and seasons.
Set sail on a Phinisi – Indonesia's traditional, wooden sailboat – or board a yacht-style, wood or steel liveaboard. Most of Indonesia's liveaboards spend the winter in Raja Ampat and summer in Komodo, and many offer spectacular transitional routes in between.
Indonesia's Best Liveaboard Routes
At almost 2 million square kilometers, Indonesia encompasses dozens of liveaboard routes. Not every liveaboard covers every route however, and most only visit specific areas at certain times of the year. So, as a jumping-off point for discovering the most desirable dive destinations, here's a brief rundown of where and when to dive in Indonesia.
Raja Ampat
Many divers visit Raja Ampat for the incredible number of mantas that migrate through the area each winter. But with some of the highest fish counts in the world – and experiences ranging from drift dives to mucking – Raja Ampat's consistently warm, clear waters are a treat to explore any time.
Typical Liveaboard Departures: October to May (many itineraries include other dive regions). The Dewi Nusantara also offers August and September departures.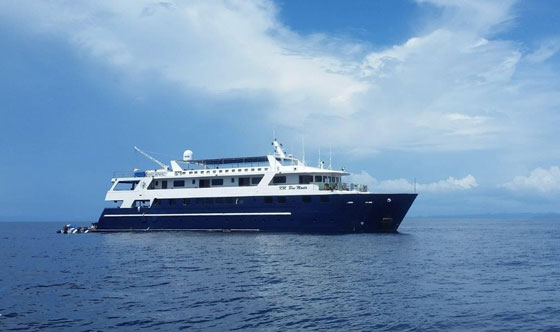 Komodo
With rugged scenery and mystical dive sites, Komodo is all about drama. The famed national park offers up everything from kaleidoscopic coral reefs to mantas, reef sharks, and eagle rays – not to mention the infamous, land-dwelling dragon.
Typical Liveaboard Departures: May to November (many spring itineraries include Flores). The Aggressor Fleet also offers December through March departures.
Ambon
A premier critter diving locale, you can expect to uncover everything from flamboyant cuttlefish to harlequin shrimp here. Dive the island's lesser known south coast for colourful coral walls and swim-throughs.
Typical Liveaboard Departures: February to May, and September to November (some spring itineraries include the Banda Sea, some fall itineraries include the Banda Sea and Alor).
Triton Bay
Remote Triton Bay boasts soft coral gardens, prolific fish shoals, and relatively few divers. Anthias, damsels, snappers, and sweetlips keep company with white tip sharks and giant schools of barracuda.
Typical Liveaboard Departures: Triton Bay itineraries run during the regular Raja Ampat season.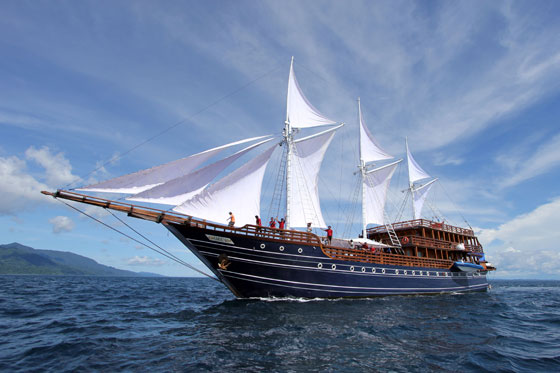 Banda Sea
Whether you're crossing in autumn or spring, pelagics and stunning biodiversity are the Banda Sea's hallmarks. Species here range from mandarinfish and spinner dolphins, to fusiliers and mobula rays.
Typical Liveaboard Departures: February to June, and September to November (many itineraries include Alor, Ambon, and the Forgotten Islands).
Alor & Flores
Alor is one of Indonesia's top-ranking manta regions, but the island is also well known for its muck diving and mola mola sightings in September. Flores offers something for everyone – from mantas in Komodo, to Maumere Bay's copious critter collection.
Typical Liveaboard Departures – Alor: April, and September to November (itineraries often include Ambon and the Banda Sea).
Typical Liveaboard Departures – Flores: April, May, September, and October (itineraries often include Komodo).
Forgotten Islands
Whale sharks are regular visitors to this remote island chain where coral and fish species number in the hundreds. If you're lucky, you may even spot saltwater crocodiles patrolling the coastlines.
Typical Liveaboard Departures: March, April, and September to November.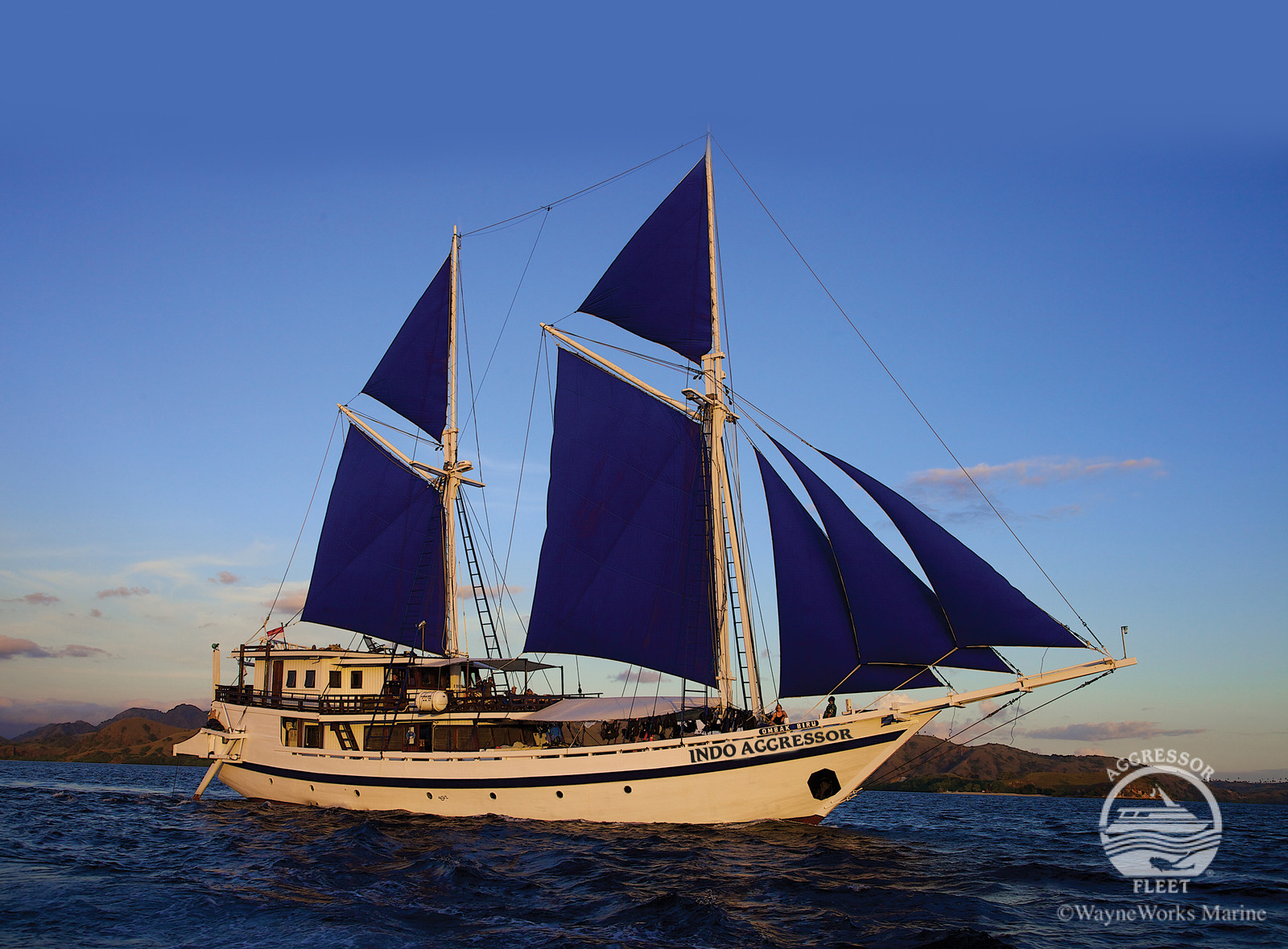 Cenderawasih Bay
Several species of shark (including year-round whale sharks), four types of turtle, and hundreds of varieties of coral and fish call this sheltered bay home. Dive amidst a vibrant assortment of clown fish, parrotfish, rabbitfish, and butterflyfish.
Typical Liveaboard Departures: July and August (offered by the Dewi Nusantara).
Derawan Islands
Lying off the coast of Borneo, this archipelago features an abundance of marine life, including various shark species, mantas, barracudas, and one of the largest green turtle nesting sites in the country.
Typical Liveaboard Departures: July and August (offered by the Aggressor Fleet).
Lembeh Strait
From shy mimic octopus and skeleton shrimp, to bizarre-looking stargazers, sea robins, and stonefish, Indonesia's critter capital is a macro photographer's dream. There are only a few liveaboard offering this route, and mostly just one or two sailings a year. This destination is often combined with Halmahera.
Typical Liveaboard Departures: February to May, July, and September.
If you have more than 2 weeks available, many liveaboards offer a once a year unique itinerary spanning several weeks. Ask us.
Ready to research your next trip? Check out all our Liveaboards here
Need some inspiration? Watch this amazing footage taken on a liveaboard trip with The Arenui