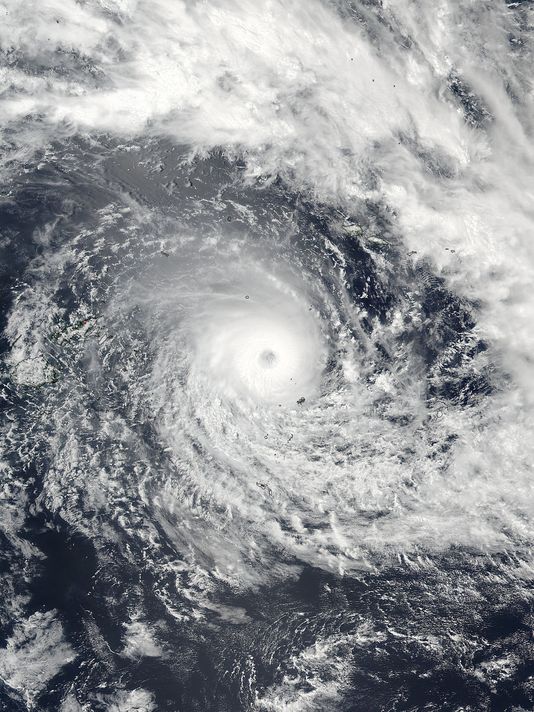 On February 20th, 2016, A category 5 Cyclone ripped through Fiji's lush tropical paradise, completely destroying homes, businesses and villages. As you can imagine, Fiji is still reeling from being hit head on by one of the largest cyclones in history. Though aid has been arriving, there are still remote villages that do not have food, clean water or means of communicating to their families whether they are safe or not.
Once you've been to Fiji, the people of the country remain with you forever. A lot of clients have asked about how they can help. There are a number of relief efforts asking for donations. We recommend doing some research to see which ones you wish to donate to. If you're thinking of sending funds, make sure there's a clear plan how the funds will be spent and who will account for them and provide details of how they were spent. Here are some examples of areas to donate to:
As far tourism is concerned, approximately 90% of Fiji's resorts & tourist areas are operational. The best way to support Fiji and help them get back on their feet is to donate to relief efforts, and even more so, visit the country. It may seem like the last place to go right now, but the operational resorts have put out good specials to encourage visitors to stimulate the economy. Fiji's people are very resilient, and are ready to welcome travellers with biggest of Bula smiles, just as before. Fiji Airways's has also discounted some flights.
We've been getting reports detailing specifics about how the clean up effort is going. Here are a few reports from some of the resorts we represent:
Wananavu Beach Resort: No major damage, internet and phone has been restored. Click here to support the staff of Wananavu Beach Resort.
Volivoli Beach Resort: All staff are safe. Internet is sporadic and the resort sustained some significant damage. Clean up efforts and rebuilding has begun. Those thinking of staying at Volivoli should be aware that some construction noise will be present from 7:30am-5pm daily. Volivoli plans to add 10 new villas during their rebuilding process. Click here to donate to the Rakiraki area relief efforts.
Beqa Lagoon Resort: Fully operational
Koro Sun Resort: Mostly intact; Edgewater Lagoon along the oceanfront sustained the most damage. Floating Bures broke off their moorings and took a scenic trip down the coast where they landed right side up on a beach and coastline near the resort. The resort will welcome guests again from March 15th, 2016 onwards in the following room categories: Garden Bure, Two Bedroom Bure, Two Bedroom Pool Bure, Three Bedroom Villa, and Honeymoon Bure. The Edgewater Lagoon will reopen at a later date after repairs have been completed to these rooms. Edgewater Villas and Floating Bures- June 1st, 2016. Edgewater Bures will welcome guests from August 1st, 2016.
Qamea Resort & Spa: Business as usual. Resort experienced no structural damage, only damage to foliage which has been cleaned up.
Paradise Taveuni: Sustained extensive damage. The resort is closed right now and it is being completely rebuilt. Feel free to donate to their efforts by clicking here.
Garden Island Resort: Has sustained moderate damage. Clean up and rebuild is in process. The resort will be open as of April 15th, and all diving and transfer services are currently operational.
Matava Eco Resort: Resort not affected by the cyclone.
Toberua Island Resort: Minimal damage was sustained. the resort is fully operational.
Nai'a Liveaboard: Fully operational.
All resorts in Denerau, Coral Coast and Nadi are fully operational.
Guests arriving to Fiji resorts in the coming months are encouraged to bring clothing, bed linens, soaps, toothpaste and brushes and other hygienic supplies, as well as school bags and school stationary that can be donated to the villages in the area. Please be aware that some resort will have construction efforts going on. Please inquire for details if you are booking a specific resort.