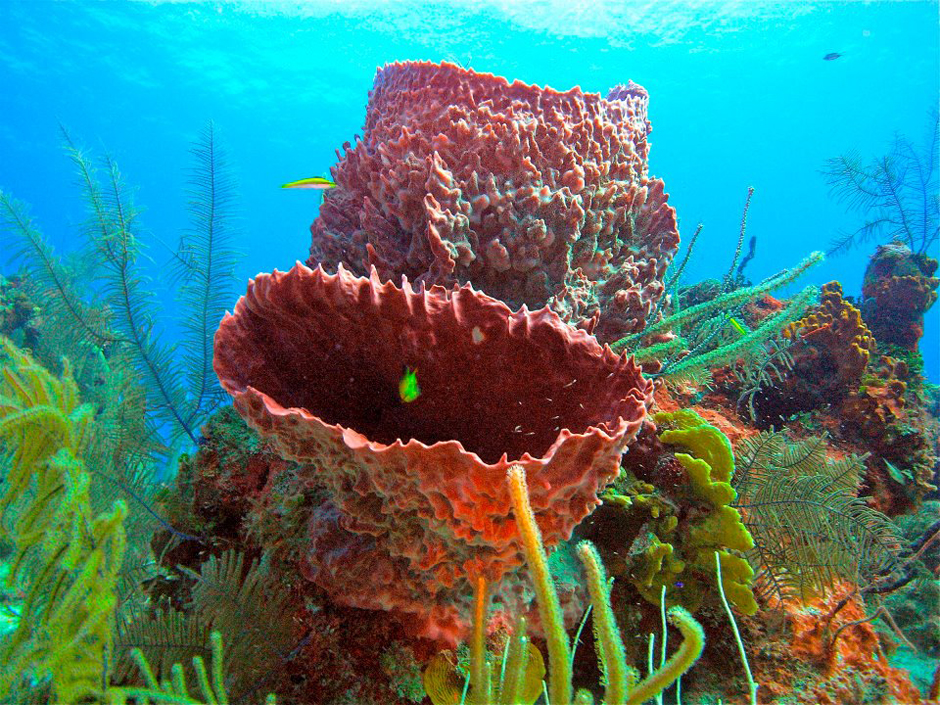 Belize, located on the Caribbean Sea, is a scuba diving paradise. While diving in Belize, you'll find astounding marine diversity, the world's second largest barrier reef system and a variety of dive sites from the Great Blue Hole, and caverns to pirate shipwrecks. The well-developed Belize diving industry provides all the necessary amenities for a week or more of exploring this exciting region. From dive-centric liveaboards to beachfront resorts, there's something for every need or interest. As an added benefit, Belize is a fantastic option for scuba divers traveling with non-diving partners. Rainforests, Mayan ruins and pristine white sand beaches mean that those who prefer to stay on the surface will be every bit as entertained.
Belize is located in Central America between Mexico and Guatemala. Approximately the size of Massachusetts, Belize has a landmass of approximately 8,800 square miles and is home to approximately 368,000 people.
Interesting Belize Facts
Also known as the "Jewel in the Heart of the Caribbean Basin," Belize boasts 450 cayes (pronounced keys). These are small islands which stretch out along its eastern shore. While these islands may have remained uninhabited for years, today the largest Cayes are home to Belize's marine tourism industry. Historically, each Caye (big or small) has always had its own watchman, a government-appointed position. We don't know about you, but this sounds like the best job in paradise. Where can we apply?
Belize is also home to the majority of the world's second largest barrier reef system, known as the Mesoamerican Reef. Stretching nearly 700 miles, this reef systems reaches north to Mexico's Yucatan Peninsula and south to the Honduran Bay Islands. Today, the barrier reef is Belize's top tourist attraction. In 2014, it was visited by more than 321,000 people.
The waters off the coast of Belize are home to more than 450 species of fish. Because of this astounding marine biodiversity and the relative health of the marine ecosystems, seven of its dive areas maintain UNESCO World Heritage status. These include Bacalar Chico National Park and Marine Reserve, Blue Hole Natural Monument, Half Moon Caye Natural Monument, South Water Caye Marine Reserve, Glover's Reef Marine Reserve, Laughing Bird Caye National Park and Sapodilla Cayes Marine Reserve.
Perhaps the most famous attraction in the whole of Belize is the Great Blue Hole, the world's largest sea sinkhole (although this has recently come into question with the discovery of another blue hole off the coast of China). The Great Blue Hole measures 984 feet across and 407 feet deep, a tec diving paradise! In 1971, Jacques Cousteau became the first man to scuba dive into the blue hole, setting off a tourism frenzy and igniting the scuba diving industry in Belize.
Belize is one of the best places in the world to swim with whale sharks. At the Gladden Spit Marine Reserve in the southern region of the barrier reef, whale sharks congregate during the full moon period of April, May and June. These graceful creatures come to the area in order to feast on fresh fish eggs and spawn.
One of the most popular tourist destinations, Ambergris Caye once served as a hideaway for ships attacking the Spanish Fleet during the 1600s. The many shipwrecks in the area serve as witness to this piece of history. Later, the island was inhabited but after several failed corporations, the island was sold for $625 to Mr. James Humes Black in 1869.
Belize is the only Central American country where English (not Spanish) is the official language. Most of the population is trilingual – speaking English, Spanish and Creole. In more concrete numbers, 80% of Belizeans are fluent in English.
Belizeans who still adhere to superstition avoid swimming in the ocean, lakes and rivers on Good Friday. It's considered bad luck, and local mothers can often be heard telling their children, "You will turn into a fish if you swim on Good Friday."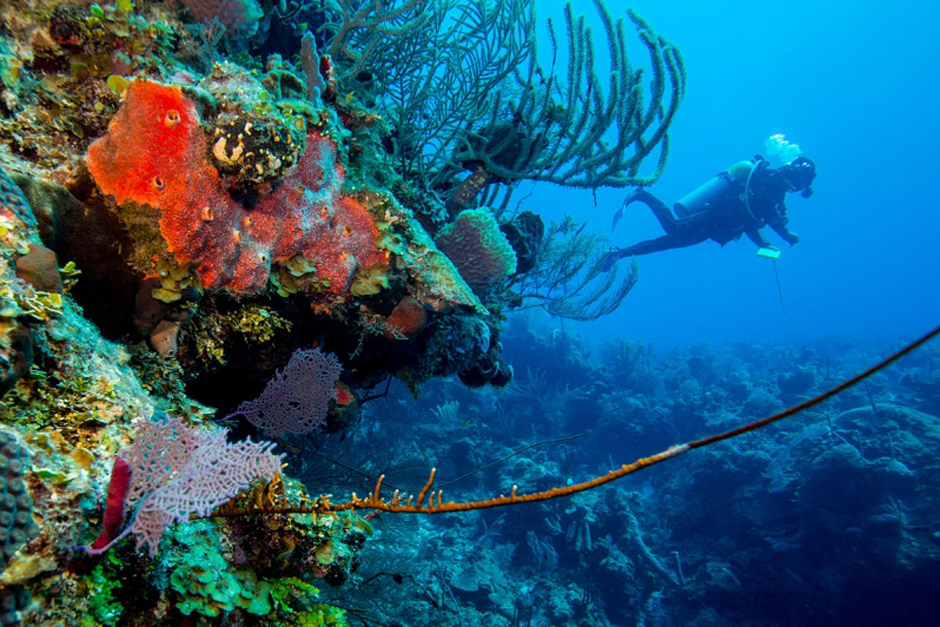 If Belize sounds like your paradise, book a liveaboard to experience the best diving in the country. Check out our great option for the "eat, sleep, dive" vacation you've been dreaming of.
On the other hand, there are plenty of luxurious resorts for landlubbers and those traveling with non-diving partners. Check our general destination information on scuba diving in Belize and find several resort options, click here.