In Fiji, the turquoise waters of more than 300 islands invite you to explore some of the world's most colorful soft coral reefs. Swim-throughs, canyons, and unforgettable wall dives set the scene for encounters with some 1000 fish species. But the best thing about scuba diving Fiji is that just about anything is possible.
The Main Islands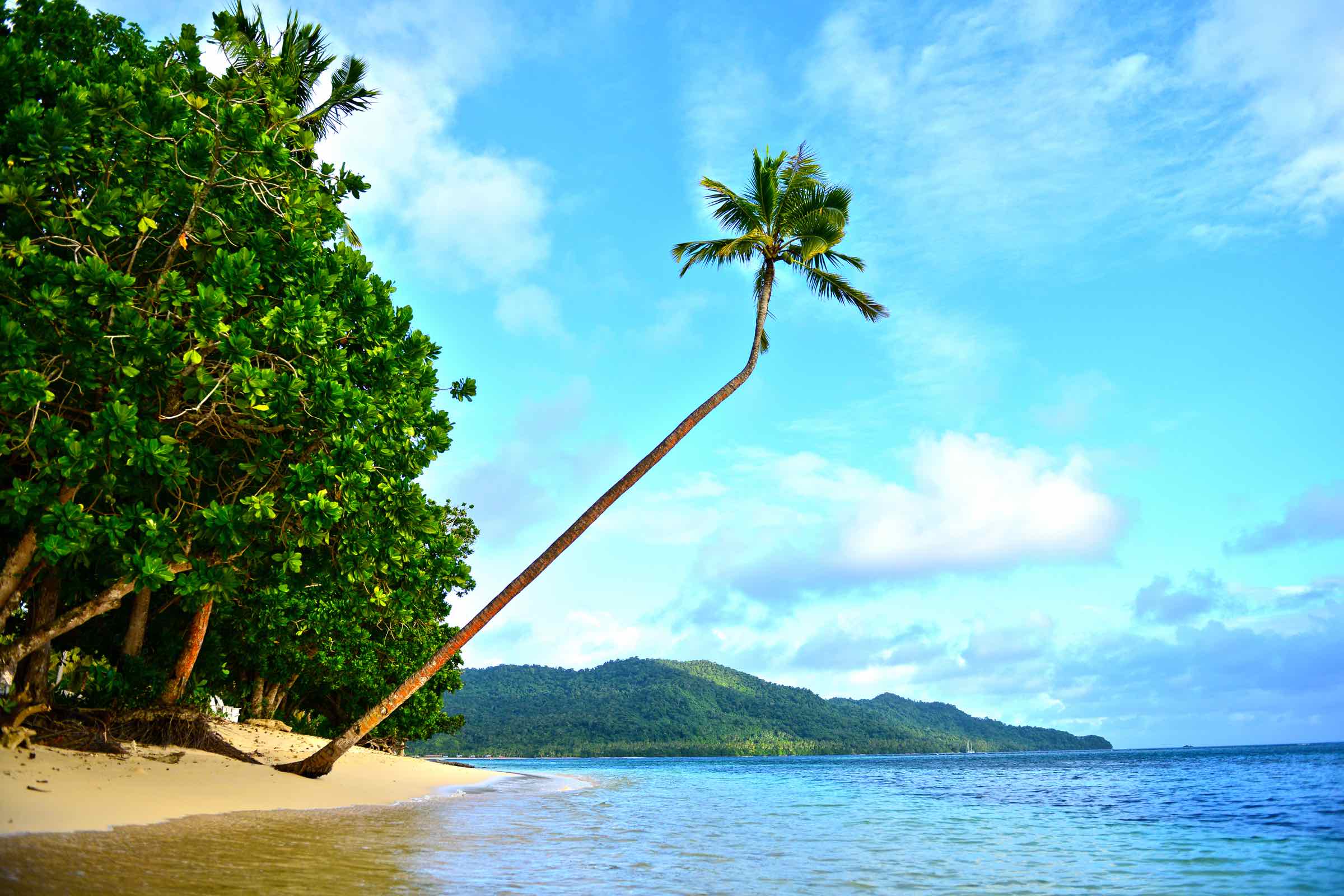 Fiji's two main islands – Viti Levu (home to Nadi International Airport) and Vanua Levu – both host sites that highlight the country's well-earned reputation as the soft coral capital of the world.
Rakiraki, in the north-eastern section of Viti Levu, is convenient to the airport but remote enough to take you far from the touristy crowds. The unspoiled terrain here offers delightful variety for divers of all levels, as reef flats and canyons, tunnels and swim-throughs vie to display the most vibrant collection of Fiji's signature soft corals.
After exploring the walls, channels, and coral-strewn pinnacles of Vanua Levu's southern coastline, be sure to check out Namena Marine Park at Savusavu. This barrier reef is a great place to spot everything from the smallest invertebrate, to the largest pelagic – including the magnificent scalloped hammerhead.
Diving the Large Offshore Islands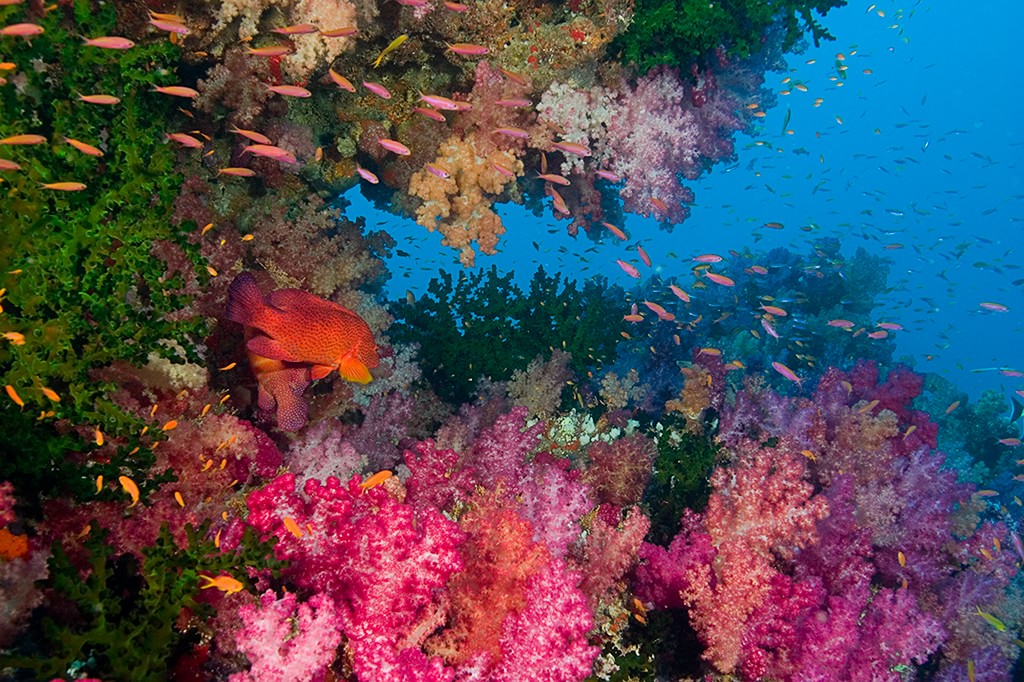 For the seasoned explorer, some of the most memorable and arguably best diving in Fiji is found at the three largest offshore islands: Taveuni, Kadavu, and Beqa.
Taveuni forms one side of a natural passage with the south-eastern shoreline of Vanua Levu. Site names like the Great White Wall and Rainbow Reef say it all, as tunnels and walls here showcase the best of Fiji's multi-colored sponges, sea whips, and gorgonian fans.
Meanwhile, Kadavu's barrier reef is the third largest in the world! Unsullied channels lead to immaculate hard coral formations that support an abundance of tropical fish, and manta ray encounters are common.
Finally, for a chance to explore one of the most unique Fiji dive sites, head to the channel between Beqa and Viti Levu. The Shark Reef Marine Reserve's list of residents reads like a who's who of sharks, and divers can look forward to sightings of eight different species here!
Island Groupings of the Northwestern Region 
North-west of Viti Levu, the Mamanucas and Yasawas archipelagos offer some of the best diving in Fiji for the less experienced – and for anyone else who appreciates calm, shallow waters featuring masses of colorful reef fish.
The region's vibrant marine life and hard and soft corals are easily accessed by boat, or you can shore dive from one of the dozens of picturesque islands. Occasional encounters with local shark and manta ray populations only add to the thrill of exploring these magnificent volcanic groupings.
Fiji's Central Region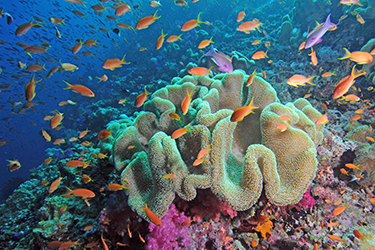 If you consider scuba diving Fiji to be synonymous with colorful abundance, you won't be disappointed by the spectacular offshore diversity of Fiji's central region. In these waters between Fiji's two main islands, sightings are as changeable as the currents.
You'll find sharks and mantas roaming the barrier reef passages of the Lomaiviti archipelago, and sites like the Vatu-I-Ra Passage, easily accessed from Rakiraki, offer endless variety, as the same tides that sustain the region's lavish coral environment also attract a profusion of sea life, both predator and prey.
Ready to dive in? Click here to read more about scuba diving in Fiji.
If these this sounds like your paradise, book a Fiji liveaboard to experience the best diving in the country. Check out our Nai'a Livaboard for the "eat, sleep, dive" vacation of your dreams.
For an exceptional land-based dive vacation in Fiji check out these resorts for a variety of options.