Diving with Scubaqua
Scubaqua's mission is to give you the best diving St Eustatius, better known as Statia,  has to offer with care for your personal safety and the environment. Their highly trained team offers a small guest to guide ratio (max 6:1), making sure that everyone gets the personal attention they deserve.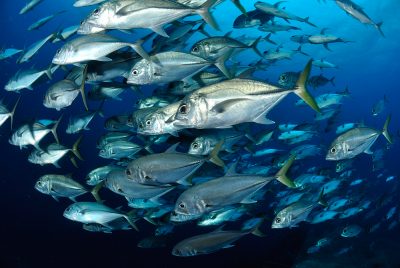 No matter what level of certification you hold, Scubaqua is happy to accommodate, choosing specific dive sites based on the guest's experience level. Their multi-lingual guides are happy to allow unlimited dive times, within the no-decompression limits. Add this to the fact that there is no additional cost for Nitrox with Scubaqua, and you've got a recipe for a fabulous dive vacation!
A selection of courses is available, as well as at least 1 night dive per week. Their two boats within their fleet, both 26 and 36 feet long, make for a comfortable trip to reach the majority of the dive sites located 5-20 minutes away from the harbor.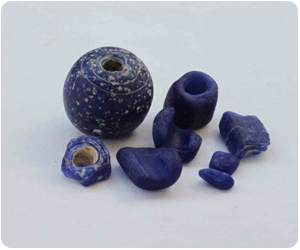 Keep an eye out for the Blue Beads – they are the only artifact allowed to leave the island. The origin of the blue beads goes back to the 17th century when the Dutch East India Company (world's first multi national) used these beads for trading. The pentagonal shaped beads were made in Amsterdam and traveled the world wherever the Dutch went. Thirty blue beads were used by the Dutch to purchase New York's Manhattan island from the native Indians. The beads in St. Eustatius were given to slaves as wages. After emancipation, the legend says the ex slaves gathered at the cliffs and threw their beads in the sea to celebrate freedom. This is probably the reason that most of the blue beads are found by divers in the dive site called blue bead hole. The best technique to find them is somewhere between swimming close to the sandy bottom and a few meters above the bottom for a wide angle view. The moment you spot something blue, you feel your heart pounding, but don't get too excited as you may end up with a small shard and they don't count. You never forget the moment you find your first blue bead and the atmosphere on the boat when the trophy is examined by fellow divers. According to the legend you don't find blue beads but the beads find you, and if you're found, you will return to St. Eustatius again and again.